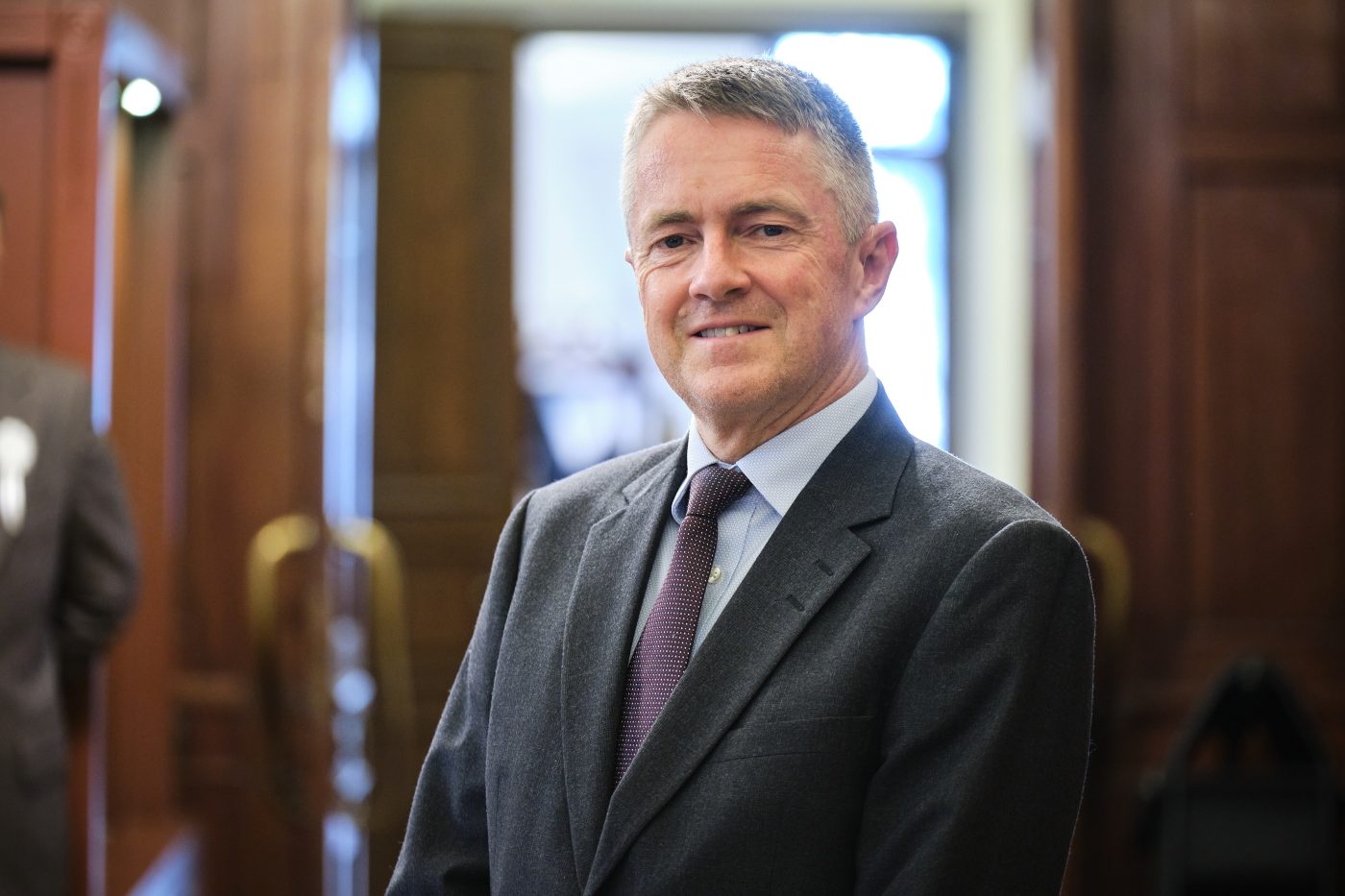 Number of images: 1
Over the past year, the Estonian Foundation of Musical Instruments has organised seminar events focusing on investing in historical stringed instruments. Last September, Anders Bjørnsen, head of the Sparebankstiftelsen Norway art collection, gave a presentation at the seminar held at Eesti Pank.
Anders Bjørnsen's Sparebankstiftelsen Norway has created one of the world's largest collections of stringed instruments called Dextra Musica, which consists of 140 historical and contemporary stringed instruments. Rare stringed instruments made in the 17th and 18th centuries are lent to musicians already well known, while talented music students can play modern instruments.
When it comes to string instruments, Anders Bjørnsen distinguishes three temporal categories:
Old Classics – particularly rare instruments from the period 1500-1900.
New Italians – very good instruments from the 1880s to the 1920s, which are not yet overly expensive.
Instruments made by today's top masters.
The violins made by Stradivari and Guarneri del Gesù are considered the most valuable. Also highly valued are instruments played by famous musicians.
Due to high transaction costs, investors are advised to keep the instrument for a minimum of four years before reselling. However, it is customary for the instrument to be resold only after an average of 32 years, or 19 years for high-end instruments.
Bjørnsen strongly recommends buying from a reputable seller or auction house and consulting experts during the process. When making investment decisions, it is also crucial that the instrument has a certificate signed by a recognised issuer.
The full seminar held in Tallinn can be watched on Pillifond's Youtube Channel. 
The seminar was supported by Estonian Business and Innovation Agency.