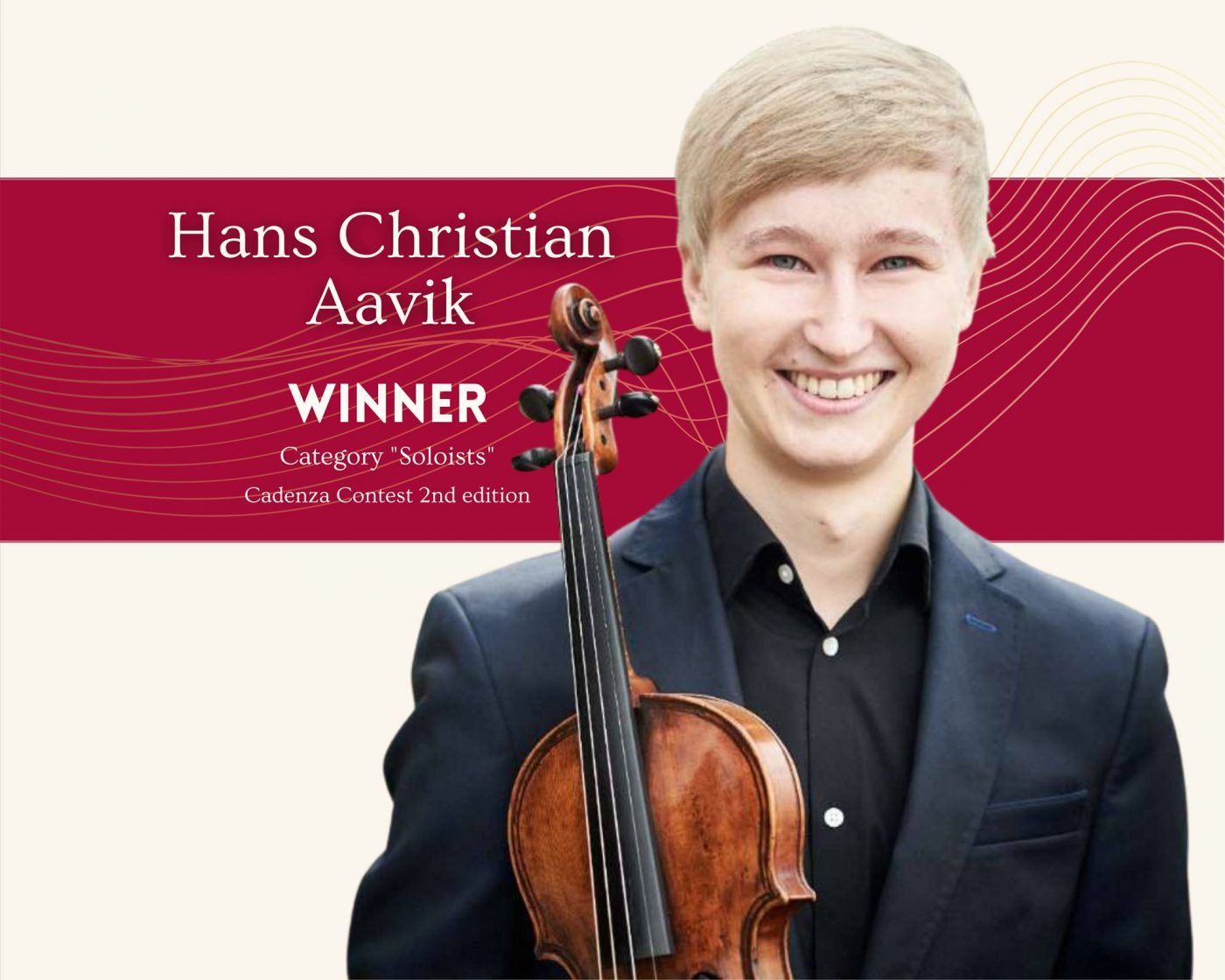 Number of images: 1
The online competition took place in two rounds. The piano playing partner of Hans Christian Aavik, for both rounds, was the pianist Karolina Žukova.
There were in total over 400 candidates in three different categories.
The chairman of the international jury of the Cadenza Contest was the violin virtuoso and a Grammy winner Schlomo Mintz (Israel). The jury also included Fréderic Deloche (France), Anna Duczmal-Mrorz (Poland), Lorenzo Fuoco (Italy), Gyorgy Lendvai (Hungary) and Massimo Polidori (Italy).